God is in CONTROL of this WORLD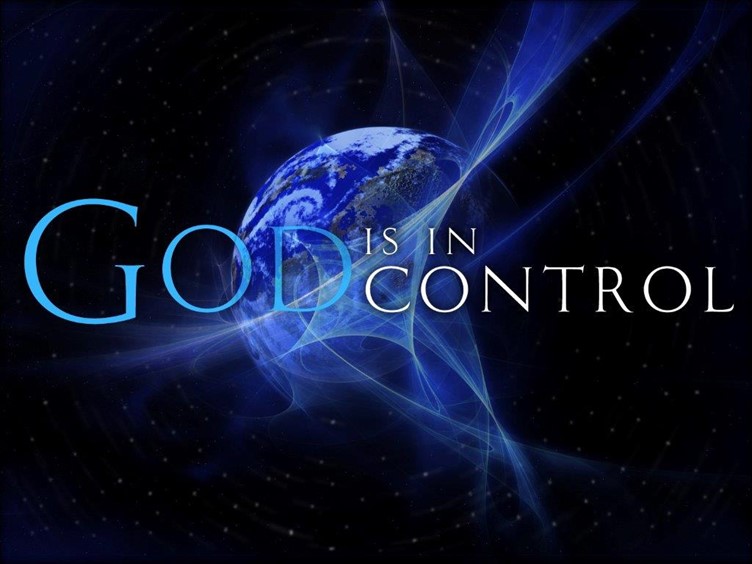 This article about Bible prophecy explains that God is in control of the world and has a glorious plan for its future.
As this article unfolds we will consider what prophecy is and look at some of the things it says about the Time of the End. Even though the immediate future for the world looks quite depressing, the good news is that there is a sure promise of a better time to come, when God's kingdom is established here.
God in Control
One of the fallacies of human governments today is that they think they are in control. This, of course, is brought about by humanistic thinking that man is the master of his own destiny. Even though the problems which confront civilization today seem insurmountable, man is confident in his own ability to solve them and bring about a better world.
The Bible, however, gives us a different and more realistic perspective. It shows us that God is in control and that events in the world are unfolding according to His predetermined plan.
At a time of national unrest when the future of the nation of Judah seemed to be in the balance, the prophet Isaiah gave this word from God:
"Remember this, and show yourselves men; recall to mind, O you transgressors. Remember the former things of old, for I am God, and there is no other; I am God, and there is none like Me, declaring the end from the beginning, and from ancient times things that are not yet done, saying, 'My counsel shall stand, and I will do all My pleasure,' Calling a bird of prey from the east, the man who executes My counsel, from a far country. Indeed I have spoken it; I will also bring it to pass. I have purposed it; I will also do it" (Isaiah 46:8–11)
"For as the rain comes down, and the snow from heaven, and do not return there, but water the earth, and make it bring forth and bud, that it may give seed to the sower and bread to the eater, so shall My word be that goes forth from My mouth; it shall not return to Me void, but it shall accomplish what I please, and it shall prosper in the thing for which I sent it" (Isaiah 55:10–11).
Although these words were spoken specifically about ancient kings – of Assyria, Babylon and Persia – who went about trying to accomplish their own desires, they give us a timeless insight into the fact that it is God who is really in control. Read more
https://truebibleteaching.com/wp-content/uploads/2022/12/God-is-in-Control.jpg
564
752
Steve
https://truebibleteaching.com/wp-content/uploads/2022/01/TBT-logo-with-tag-line-300x66.png
Steve
2022-12-29 11:53:40
2023-09-20 09:35:42
God is in CONTROL of this WORLD