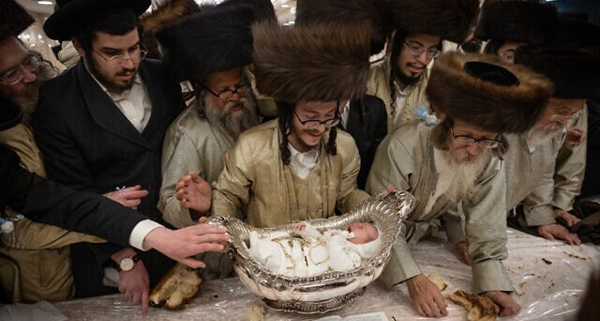 Israeli Population Rises to 9.795

Published: Jerusalem, September 2, 2023
There are 9,795,000 people living in Israel, a rise of almost 200,000 in the past year, the Central Bureau Statistics said Wednesday, as it released new data to mark the upcoming festival of Rosh Hashanah.
Of those, 7,181,000 are Jewish, or 73 percent, along with 2,065,000 Arabs (21%) and 549,000 members of other minorities (6%).
Of the Jewish population aged 20 and over, 44.2% classified themselves as secular or nonreligious, 21% as traditional but not very observant, 11.7% as traditional and observant, 11.5% as religious and 10.8% as ultra-Orthodox aka Haredi.
The population of Israel is edging toward 10 million and is expected to reach that landmark by the end of 2024, then 15 million by the end of 2048 (100 years after the founding of the State of Israel) and 20 million by the end of 2065.
Since last year, Israel's population grew by about 194,000 people — a growth rate of 2%.
Around 172,000 babies were born and 66,000 new immigrants arrived, while 48,000 people died.
---
No surprise to Bible Students that Israel continues to grow as the prophets have all foretold this:
Ezekiel 36: 8-10
" 'But you, mountains of Israel, will produce branches and fruit for my people Israel, for they will soon come home. 9 I am concerned for you and will look on you with favor; you will be plowed and sown, 10 and I will cause many people to live on you—yes, all of Israel. The towns will be inhabited and the ruins rebuilt."
The Nation of Israel is God's Witness to the World not only of His Existence buy also the Truth of His Word: ISRAEL GOD'S WITNESS TO THE WORLD