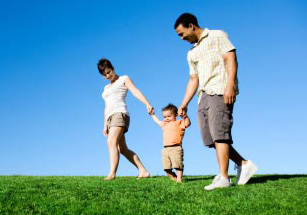 Learn about our Bible Believing Community
We are a group of Bible Students who base our beliefs wholly on the Bible, regarding it as fully inspired by God, and therefore believe that in its original form, it is error free.
Purely for reasons of having to be known by a name we have chosen to be known by the name "Christadelphians".
The name "Christadelphian" means 'Christ's Brethren' ie. we are Brothers and Sisters in Christ.  This name was first used by the Apostle Paul when speaking of the followers of Christ in Romans 1:13 "I do not want you to be unaware, brothers and sisters, that I planned many times to come to you…"  "brothers and sisters" is the Greek 'adelphoi' from which comes 'adelphians', Christ's brothers and sisters.
This name was first used by our community in the mid-1800s, but we believe that there have been people (other Bible Students, Brothers and Sisters in Christ) who share our beliefs throughout history.
We are confidently waiting for Christ to return to earth when he will gather his followers together from all over the world and commence to establish God's Kingdom on Earth.
Learn more by clicking the pdf:  Who Are The Christadelphians