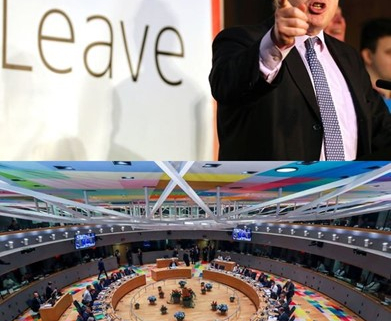 How World News relates to God's PLAN and Purpose
EU snub: Boris Johnson's terrifying European superstate warning – 'UK can't stop it!'
THE EUROPEAN UNION has advocated for closer integration between member states in recent years, but Prime Minister Boris Johnson warned in 2016 that he believed Brussels was trying to form a superstate of Europe's nations, and even said the UK was powerless to stop it from within the bloc.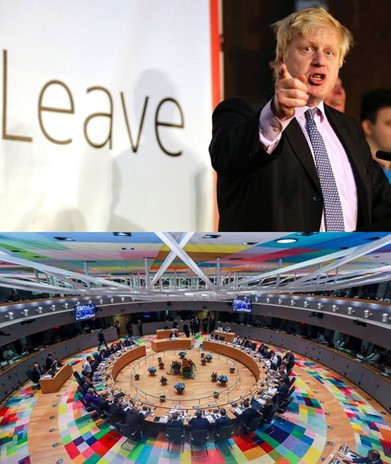 In his article for the Telegraph in March 2016, Mr Johnson claimed that while the EU denied it was attempting to create a "superstate", its persistent push for increased integration translated to a system whereby Europe is ruled by 'Five Presidents'. Referring to the European Council, Commission, Parliament Central Bank and a body called the European Stability Mechanism, Mr Johnson warned the EU wanted to create an "all-out economic Government of Europe."
Mr Johnson added: "They want a euro-area treasury, with further pooling of tax and budgetary policy. They want to harmonise insolvency law, company law, property rights, social security systems – and there is no way the UK can be unaffected by this process.
"So even though Britain is out of the euro, there is nothing we can do to stop our friends from using 'single market' legislation to push forward centralising measures that will help prop up the euro (or so they imagine), by aligning EU economic, social and fiscal policies."
EU news: Boris Johnson slammed what he called 'superstate' plans
EU news: Johnson campaigned for the UK to leave
Then Mayor of London, Mr Johnson argued the EU had evolved from its purely economic influence into a over-politicised body, leading to influence in countries' internal affairs.
He added: "We will find ourselves dragged along willy-nilly, in spite of all protestations to the contrary.
"So-called 'Single Market' measures affect us as much as they affect the eurozone – and the question therefore is what we mean by 'Single Market'.
EU news: Johnson warned that the UK couldn't stop further integration
"The answer is a mystery – because the single market has changed beyond recognition."
Boris Johnson was a prominent campaigner in the Leave campaign in the build-up to the 2016 EU referendum, which famously saw British voters decide to leave the EU.
AND A MORE RECENT UPDATE ON THIS IS FOUND IN THIS RECENT NEWS ITEM:
Polish deputy PM says Germany wants to turn EU into 'fourth reich'
Jarosław Kaczyński's remarks in far-right newspaper are latest episode in Poland's lengthy standoff with EU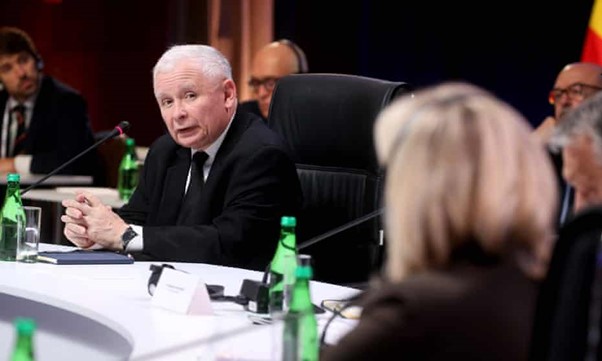 Kaczyński during a meeting with French far-right presidential candidate Marine Le Pen this month. Photograph: Alain Robert/Sipa/Rex/Shutterstock  Agence France-Presse in Warsaw  Sat 25 Dec 2021 02.32 AEDT
The head of Poland's ruling party, Jarosław Kaczyński, has said Germany is trying to turn the EU into a federal "German fourth reich".
Speaking to the far-right Polish newspaper GPC, the head of the Law and Justice party (PiS) said some countries "are not enthusiastic at the prospect of a German fourth reich being built on the basis of the EU".
"If we Poles agreed with this kind of modern-day submission we would be degraded in different ways," said Kaczyński, who is also a deputy prime minister. He added that the European court of justice was being used as an "instrument" for federalist ideas.
---
Boris was not wrong and neither is the Polish Deputy Prime Minister and Bible Prophecy teaches that the European Union will become a SUPERSTATE with a dominant FEDERAL GOVERNMENT described in the Bible as a Beast System due to its amalgamation of different countries and peoples into one State with one Voice.  Along with this development we expect to see RUSSIA become more involved in Europe with links to a combined army.  This EU SUPERSTATE will along with Russia enter into a final conflict with Israel and the Middle East.  Germany is the key country in what Bible Prophecy refers to as the land of "Magog".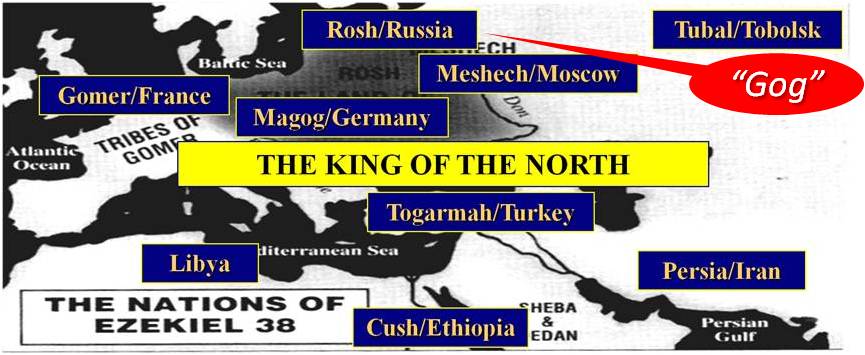 They are spoken of militarily as the "King of the North".  Together the Bible says that Russia and the EU will invade the Middle East in the Last Days.  So, Bible Students expect to see Germany and France taking a greater role in leading Europe.  It is also interesting to see Germany taking greater control of a continent they tried to take by war and failed.
Yet again we see in Today's News Headlines words that show how the Nations are fulfilling the latter-day alignment of Nations as Prophesied by the Bible. 
See this article to learn more about this and the latter-day prophecies of the Bible.
See this article for more on this subject: WHAT IS NEXT FOR EUROPE