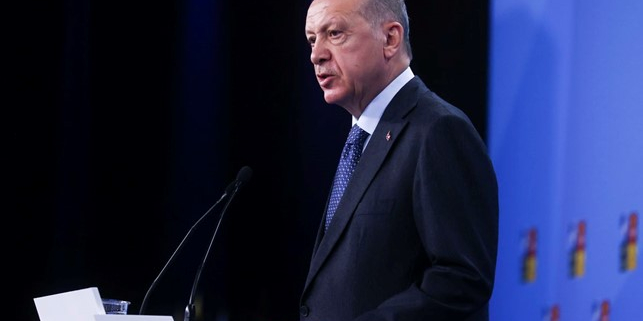 How Turkey is ruining NATOs moment of Unity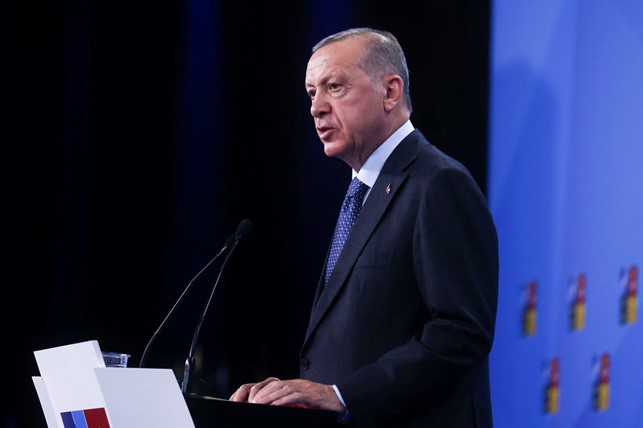 President Erdoğan is blocking the quick NATO membership addition of Sweden and Finland to the alliance.
By Jen Kirbyjen.kirby@vox.com  Feb 4, 2023, 8:00am EST
President of Turkey Recep Tayyip Erdoğan holding a press conference during the NATO Summit at the IFEMA congress centre in Madrid, Spain, on June 30, 2022. Beata Zawrzel/NurPhoto via Getty Images
Jen Kirby is a senior foreign and national security reporter at Vox, where she covers global instability.
This July, NATO will meet for a key summit in Lithuania, a chance to get leaders together and showcase the alliance's strength and renewed sense of purpose against the backdrop of Russia's war against Ukraine. And NATO wants to do this in one very specific way: by welcoming two longtime holdouts, Sweden and Finland, into NATO.
Except right now, Turkish President Recep Erdoğan is threatening to spoil it all.
Erdoğan, specifically, is raising new objections to the ascension of Finland and especially Sweden over what Turkey perceives as the latter's lax policies toward Kurdistan Workers Party (PKK) and other groups that Turkey deems terrorist organizations. Most recently, Erdoğan has used a far-right politician's burning of the Quran outside the Turkish embassy in Stockholm to harden his opposition to Sweden's NATO bid.
All NATO members must approve new ones, so Erdoğan's opposition is effectively a veto. The Turkish president is not alone in declining support— Hungary's Viktor Orbán is also holding out, for now — (Hungary have now said that they won't stand in the way) but Erdoğan is seen as the more legitimate roadblock. Erdoğan is flexing his foreign policy power and influence, and seeking to improve his domestic political position, especially ahead of difficult elections this May.
---
While this may be just an internal political issue for President Erdogan, what we know from Bible Prophecy is that Turkey will be allied with Russia at the time of the end when Russia and Europe come down to invade the Middle East.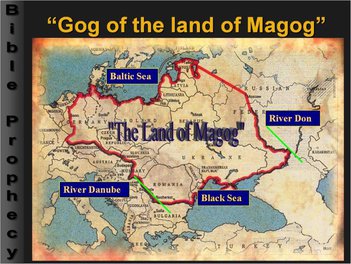 The Bible has long revealed that Russia and an EU Army will enter into a final conflict with Israel and the Middle East.  Germany is the key country in what Bible Prophecy refers to as the land of "Magog". They are spoken of militarily as the "King of the North".  Together the Bible says that Russia and the EU along with Togarmah (Turkey), Persia (Iran) and Cust (Ethiopia) will invade the Middle East in the Last Days.  So Bible Students expect to see Germany and France taking a greater role in leading Europe.  It is also interesting to see Germany taking greater control of a continent they tried to take by war and failed.
Yet again we see in Todays News Headlines words that show how the Nations are fulfilling the latter day alignment of Nations as Prophesied by the Bible. 
See this article to learn more about this and the latter day prophecies of the Bible.
See this article for more on this subject: WHAT IS NEXT FOR EUROPE