Is YOUR knowledge of the BIBLE
and YOUR belief and worship of GOD 
able to SAVE YOU?
 Not sure? Well consider this passage from JOHN CHAPTER 17
"1 These words spake Jesus, and lifted up his eyes to heaven, and said, Father, the hour is come; glorify thy Son, that thy Son also may glorify thee: 2 As thou hast given him power over all flesh, that he should give eternal life to as many as thou hast given him. 3 And this is life eternal, that they might know thee the only true God, and Jesus Christ, whom thou hast sent. 4 I have glorified thee on the earth: I have finished the work which thou gavest me to do."
The Greek word for "know" is 'genosko' and it means to have a thorough intellectual understanding of what something is all about.
Do you have this understanding of God and His Son
Jesus Christ?
The need for this full understanding of the TRUTH is further underlined by Christ's words in John 17:17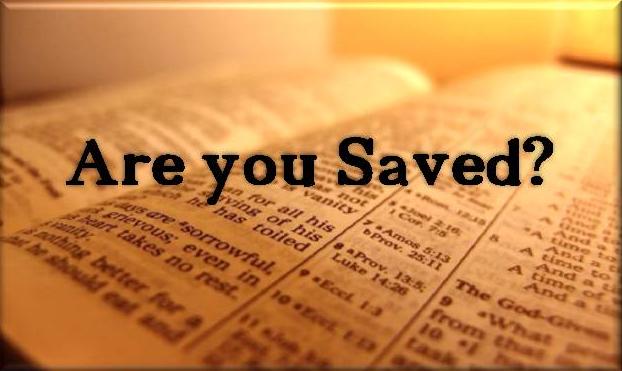 We are sanctified in our understanding of God's word of Truth ie. set apart as special unto God and Christ, without this we cannot be saved.  Just as Israel were not saved when they strayed from their TRUE knowledge of God.
God's special people the nation of Israel were destroyed for lack of knowledge as we read in Hosea 4:1 Hear the word of the LORD, ye children of Israel: for the LORD hath a controversy with the inhabitants of the land, because there is no truth, nor mercy, nor knowledge of God in the land.
In Hosea 4:6 My people are destroyed for lack of knowledge: because thou hast rejected knowledge, I will also reject thee.
In Hosea 6:6 For I desired mercy, and not sacrifice; and the knowledge of God more than burnt offerings
The Apostle Paul has warned us that some would not be in the Faith (ie. the true knowledge of God and Christ)…
1 Timothly 4:1 Now the Spirit speaketh expressly, that in the latter times some shall depart from the faith, giving heed to seducing spirits, and doctrines of devils; 2 Speaking lies in hypocrisy; having their conscience seared with a hot iron; 3 Forbidding to marry, and commanding to abstain from meats, which God hath created to be received with thanksgiving of them which believe and know the truth.
And again by the Apostle Peter…
2 Peter 2:1 But there were false prophets also among the people, even as there shall be false teachers among you, who privily shall bring in damnable heresies, even denying the Lord that bought them, and bring upon themselves swift destruction.
And in 2 Thessalonians where the Apostle Paul tells us that some would fall away from "the Truth" he says that this would be becaused they had lost their love of the Truth and had chosen rather to believe a lie.
2 Thessalonians 2:10-12
"10 And with all deceivableness of unrighteousness in them that perish; because they received not the love of the truth, that they might be saved. 11 And for this cause God shall send them strong delusion, that they should believe a lie: 12 That they all might be damned who believed not the truth, but had pleasure in unrighteousness."
And so the Apostle Paul counselled us all to Work out OUR OWN SALVATION…
Philippians 2:12 Wherefore, my beloved, as ye have always obeyed, not as in my presence only, but now much more in my absence, work out your own salvation with fear and trembling.
You owe it to yourself and your family to seek the Truth about God, His Son Jesus and His purpose with you and this earth.
Gods True Purpose with this World

https://truebibleteaching.com/wp-content/uploads/2021/11/Are-you-really-saved.jpeg
1000
1000
Steve
https://truebibleteaching.com/wp-content/uploads/2022/01/TBT-logo-with-tag-line-300x66.png
Steve
2021-11-25 09:17:05
2023-09-20 09:51:04
Are YOU Really Saved?