The Race of Life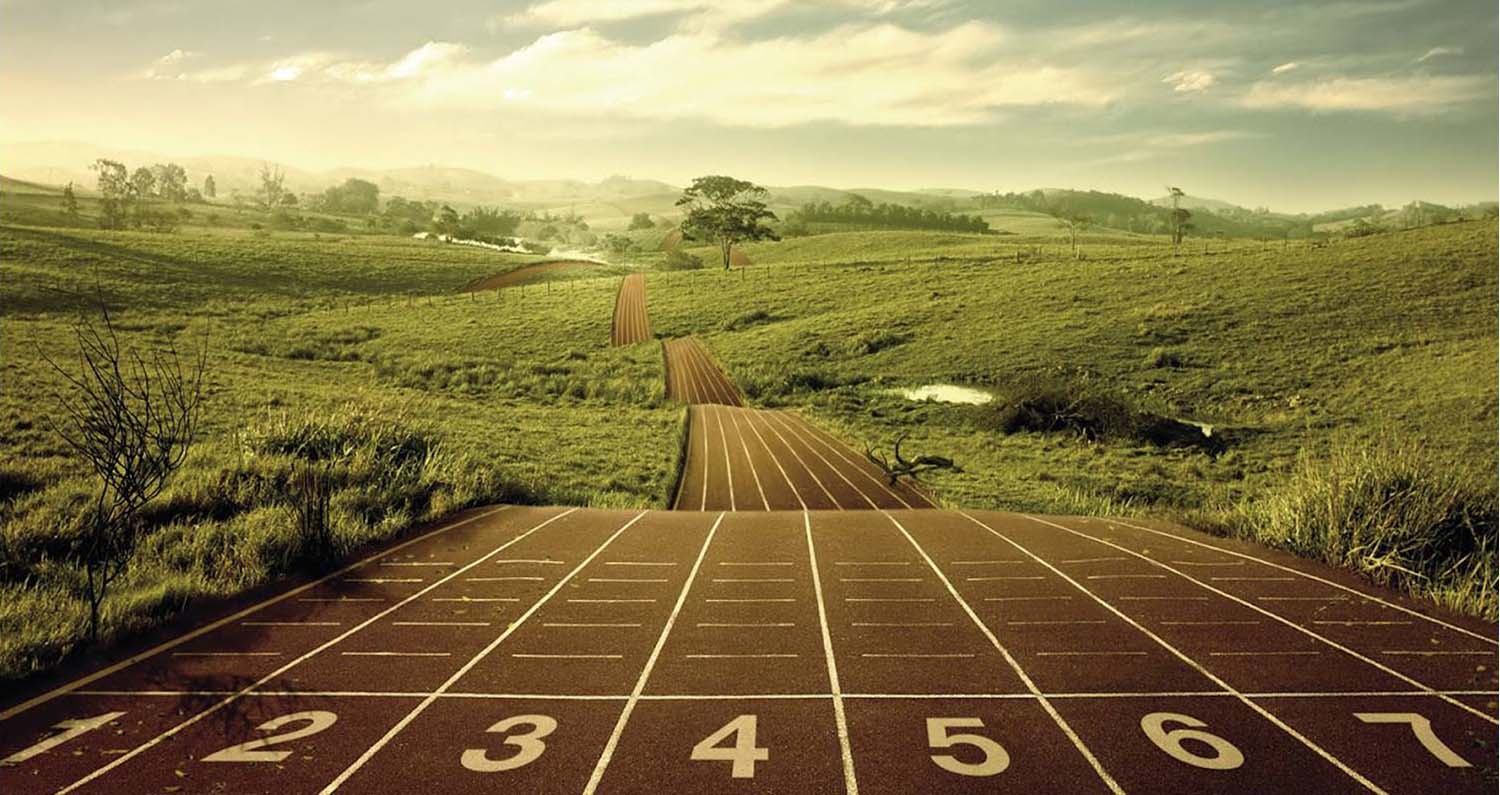 The world of the First Century, when the New Testament was written, was in many ways very much like today's world. For example, people loved to watch athletics and First Century athletes were stars, just like today!
Bible writers often used pictures from everyday life that were designed to catch the attention and make their readers think. One of the pictures that's often used is the picture of life as a race.
"Do you not know that those who run in a race all run, but one receives the prize? Run in such a way that you may obtain it. And everyone who competes for the prize is temperate in all things. Now they do it to obtain a perishable crown, but we for an imperishable crown" (1 Corinthians 9:24–25).
When the apostle Paul wrote those words to the Christians in the city of Corinth, he was probably thinking of the Isthmian Games, one of the most important athletic events in the ancient world which was held in Corinth. Paul is telling his fellow Christians – you should take your race of life every bit as seriously as the athlete who trains hard and gives everything, he's got to achieve that moment of glory.
In Greek athletics the winner was often crowned with a wreath made of laurel leaves – to the athlete this was the supreme accolade, but it only lasted a few days before it started to fade. Whether it's a laurel wreath or a gold medal, sooner or later the glory will fade and be forgotten. But the prize for the Christian is eternal life in God's Kingdom!
Race Already Won!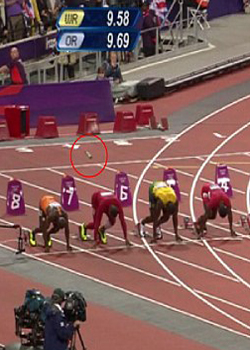 Let's face it, there are some of us who are athletic and others who just aren't.
There are some who are competitive, and some who aren't. This is where the race of life is different from athletics – the race of life is open to everyone, and it's a race everyone can win! Why? Because the race has already been won.
Thanks be to God, who gives us the victory through our Lord Jesus Christ (1 Corinthians 15:57).
The Lord Jesus Christ gave his life as a perfect sacrifice. God raised him to life again, and he now lives for ever. He has won the race of life. It's something nobody else could have done – nobody else was good enough.
The brilliant thing is, Jesus Christ wants to share his victory with you and me! It's not a race we would ever win by our own strength or skill, but it's a race we will win if we follow him faithfully.
In It for the Long Term
The Greek games were held in a stadium. As the athletes ran, the crowds would be around them cheering, and often the winner's wreath was fixed to the finishing post to spur them on. This image of the race is used in the Letter to the Hebrews.
In chapter 11, the writer gives a list of many great faithful men and women of old who ran the race of faith; and at the beginning of chapter 12 he says, think of it as though all those great men and women are now a crowd in a stadium, cheering you on as you run!
He says, get rid of anything that weighs you down – you wouldn't run a race with bricks in your pocket, just so you need to get rid of the bad things from your life so you can run unhindered – and look to the prize, which is Jesus, who has already run and already won.
"Therefore we also, since we are surrounded by so great a cloud of witnesses, let us lay aside every weight, and the sin which so easily ensnares us, and let us run with endurance the race that is set before us, looking unto Jesus, the author and finisher of our faith, who for the joy that was set before him endured the cross, despising the shame, and has sat down at the right hand of the throne of God" (Hebrews 12:1–2).
Following the Rules
"If anyone competes in athletics, he is not crowned unless he competes according to the rules" (2 Timothy 2:5).
It stands to reason – there have to be rules in any sport, to ensure it is safe and everyone is competing on level terms. If you disobey the rules you're disqualified, that's only fair.
The race of life is like that: God has set certain rules that He wants us to follow. He's shown us what they are in the Bible.
Some people want to live their lives their own way. That's up to them, but if you enter a race and run in the wrong direction you're not going to win!
Discipline
Whether it's a 100-metre sprint, a marathon or a boat race, the athlete needs discipline. If you want to succeed you have to be single-minded, train hard, get yourself in top condition, get your attitude right.
Being a 'disciple' of Jesus is very much like that – a 'disciple' is someone who follows a 'discipline'.
The Christian's discipline isn't physical, but spiritual. This is how the apostle Paul put it:
"Bodily exercise profits a little, but godliness is profitable for all things, having promise of the life that now is and of that which is to come" (1 Timothy 4:8).
Winning Together
The race track is a lonely place when it's you versus everyone else – but in the race of life you're running together.
In his letter to the Christians in the city of Philippi, Paul told them to 'stand fast in one spirit, with one mind striving together for the faith of the gospel' (Philippians 1:27).
Paul wrote his letters in Greek. When he said 'striving together' he combined two Greek words – 'sun-athleo'.
This must have sounded odd to his readers, because 'athleo' means 'to strive to win', the word describes the single-minded pursuit of being the best and beating the rest; 'sun' means 'together'.
So he's telling the Christians, 'Put everything you've got into winning this race with all the focus and dedication of the athlete who wants to be the best – and help each other so you can all win together!'
The End of the Race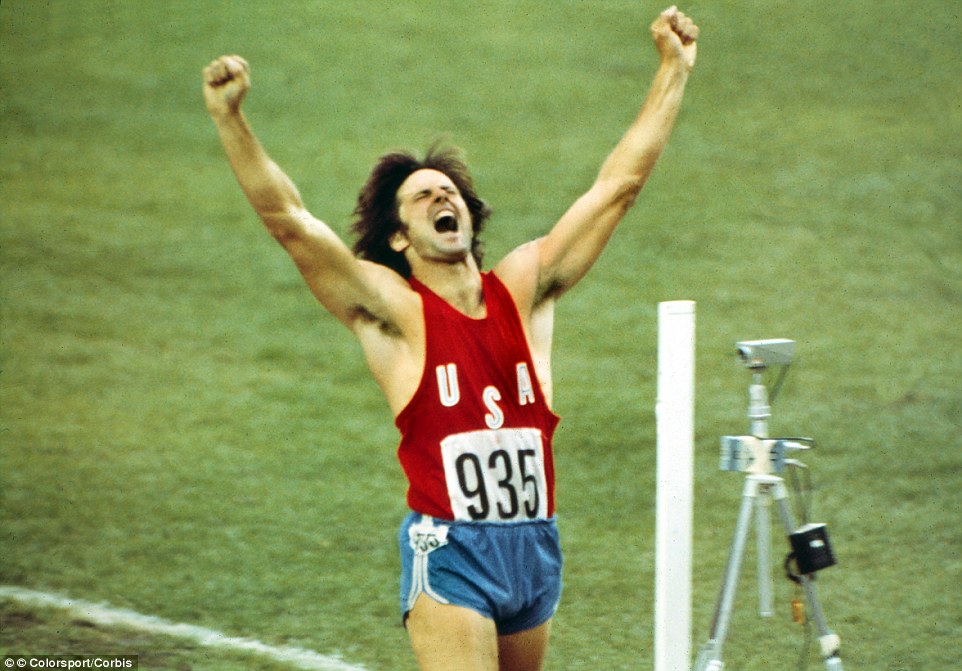 It's thought that Paul's second letter to Timothy was written while he was in prison in Rome, awaiting execution. In the last chapter he talks about his impending death:
"I have fought the good fight, I have finished the race, I have kept the faith. Finally, there is laid up for me the crown of righteousness, which the Lord, the righteous Judge, will give to me on that Day, and not to me only but also to all who have loved his appearing" (2 Timothy 4:7–8).
Here's a man who has run the race well, and now has the end in view. The end of Paul's life is not going to be a tragedy – it's going to be a triumph!
Top class athletics is only for an elite few. They are people of special ability who push themselves to the limit to achieve their moment of glory. But it is only a brief moment, and the glory will be forgotten sooner or later. The race of life, on the other hand, is open to everyone – and the prize is eternal glory.
By Chris Parkin
Learn here about GOD'S KINGDOM ON EARTH

https://truebibleteaching.com/wp-content/uploads/2021/12/the-race-of-life-small.jpg
795
1500
Steve
https://truebibleteaching.com/wp-content/uploads/2022/01/TBT-logo-with-tag-line-300x66.png
Steve
2021-12-22 22:05:59
2023-09-20 09:37:45
The Race of Life