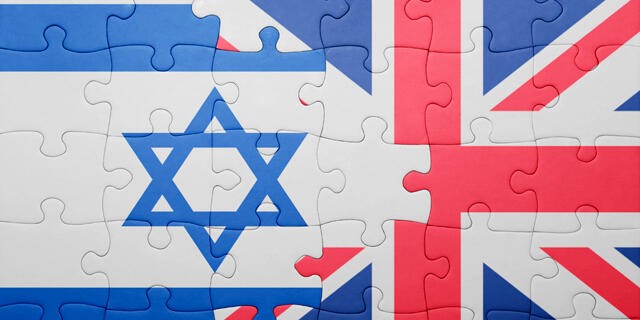 UK Israel relationship to hit new heights amid rocky times
National security, Brexit, and innovation are all reasons why the UK and Israel have been reassessing their trade relationship, explained Matthew Salter, Director at the Department for International Trade in the UK Embassy
By James Spiro Published: 16.10.22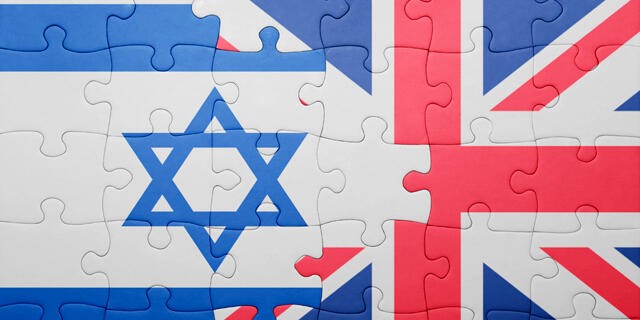 Two countries that have faced a disruptive change in the last half-decade are once again coming together to establish the future of their relationship. Despite changing prime ministers and unstable governments in recent years, Israel and the UK remain dedicated to working on a trade agreement that must consider the potential of both countries while acknowledging the challenge of recent political and social issues.
"All anyone wanted to talk about 20 years ago was the peace process, a two-state solution, and no one was interested, either in the press or general, about the bilateral relationship on trade, science, and more," explained Matthew Salter, Director at the Department for International Trade in the UK Embassy based in Tel Aviv. "Now, 80% of our focus with countries is on bilateral relationships and trade cooperation."
It is already a piece of history that the UK voted to depart from the EU, and with that, depart from its trade deals with countries around the world. After formally leaving the bloc in 2020, the country has been on a mission to forge friendships with nations in and out of the EU for better trade, movement, and security. For many countries, the UK replicated its trade agreements and used its one with the EU as a starting point for negotiations with Israel. According to Salter, the agreement is currently "99% goods" and almost entirely neglects services.
"The UK would never have been able to advance that to a more ambitious agenda because the EU wouldn't have wanted to for political or economic reasons," he explained. Salter moved to Israel 20 years ago and has worked both with the British and Israeli governments in different roles before accepting his most recent position in 2020. "The minute the UK is no longer part of the EU, it can turn around and say 'where in the world do we want to focus our trade priorities?'"
Official trade talks between the UK and Israel started before Rosh Hashana, with 13 negotiators from each country articulating their desires moving forward. Salter stressed that "almost every single political leader across the spectrum" in Israel has been pro-UK-Israel, and while a timeline couldn't be confirmed, it is expected that a trade deal could be confirmed within 6-12 months. For the UK this can be considered a win since Truss has already conceded that trade deals with larger countries like the USA, its biggest individual trading partner, remain unlikely in the "short to medium term".
---
Here is another reason why the UK had to leave the EU as Britain will have a close relationship with Israel as the King of the South according to Bible Prophecy.
The Bible describes a King of the North and a King of the South Geo-political Alignment of Nations in the last days prior to the last battle of mankind and the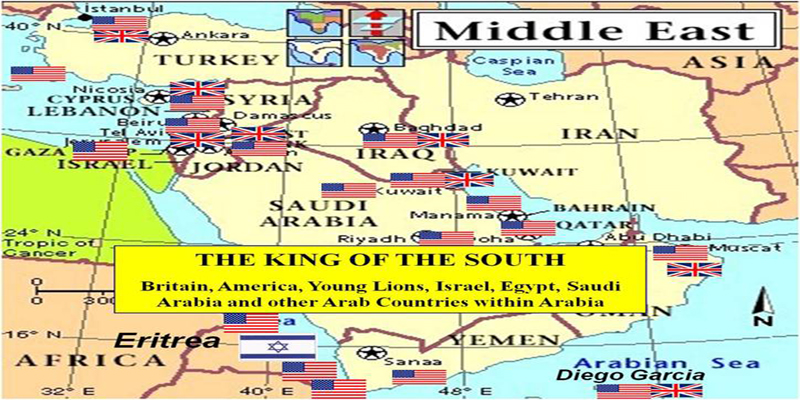 intervention of Christ to established God's Kingdom on Earth Forever.  We read of this in Daniel Chapter 11:
"And at the time of the end shall the king of the south push at him: and the king of the north shall come against him like a whirlwind, with chariots, and with horsemen, and with many ships; and he shall enter into the countries, and shall overflow and pass over. He shall enter also into the glorious land, and many countries shall be overthrown: but these shall escape out of his hand, even Edom, and Moab, and the chief of the children of Ammon. He shall stretch forth his hand also upon the countries: and the land of Egypt shall not escape. But he shall have power over the treasures of gold and of silver, and over all the precious things of Egypt: and the Libyans and the Ethiopians shall be at his steps. But tidings out of the east and out of the north shall trouble him: therefore he shall go forth with great fury to destroy, and utterly to make away many. And he shall plant the tabernacles of his palace between the seas in the glorious holy mountain; yet he shall come to his end, and none shall help him."
You can read more about this in this article: Alignment of Nations in the Latter Days