Saudi Arabia and Israel quietly prepare 'deal of the century'
Emad Mekay, IBA Middle East Correspondent
Global Insight investigates a major yet secretive new all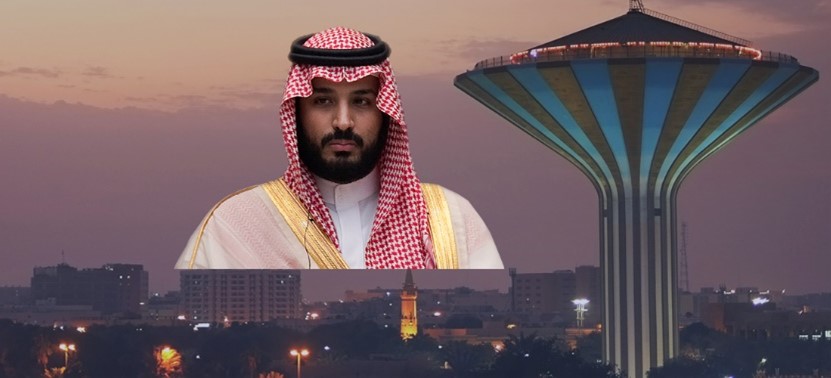 iance between Saudi Arabia and Israel intended to bring peace to a tumultuous region and make Saudi Arabia the uncontested leader of the Middle East.
As countries in the Middle East move to re-position themselves to face new perceived threats, a major new alliance, and one previously considered implausible, appears to be emerging. The conservative Kingdom of Saudi Arabia is signalling it can strike an unprecedented peace deal with Israel, a country that is still known in some Saudi books as the 'Zionist Enemy'.
The region is abuzz with slogans for the new deal but nothing captures what's going on as well as 'the deal of the century', a phrase coined by Egyptian General-turned-President Abdel Fatah al-Sisi and extensively adopted by Arab media. The idea is that all Arab nations will finally become allies with Israel, bringing peace to the previously tumultuous region.
At the heart of the new deal is Saudi Arabia, now having surpassed Egypt as the Arab countries' uncontested leader, backed with soft-power and vast, oil-generated coffers.
---
This has been an ongoing development since the efforts of former President Donald Trump to bring about Peace in the Middle East.  This is not surprising to Bible Students as we fully expect to see this development based on Bible Prophecy that has foretold the alignment of Nations in the "latter days".  The Bible describes a King of the North and a King of the South Geo-political Alignment of Nations in the last days prior to the last battle of mankind and the intervention of Christ to established God's Kingdom on Earth Forever.  We read of this in Daniel Chapter 11: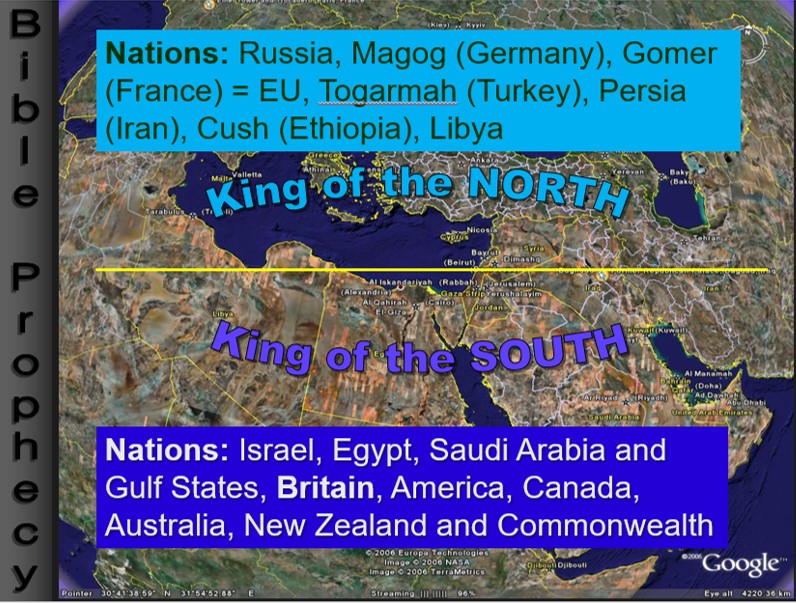 "And at the time of the end shall the king of the south push at him: and the king of the north shall come against him like a whirlwind, with chariots, and with horsemen, and with many ships; and he shall enter into the countries, and shall overflow and pass over. He shall enter also into the glorious land, and many countries shall be overthrown: but these shall escape out of his hand, even Edom, and Moab, and the chief of the children of Ammon. He shall stretch forth his hand also upon the countries: and the land of Egypt shall not escape. But he shall have power over the treasures of gold and of silver, and over all the precious things of Egypt: and the Libyans and the Ethiopians shall be at his steps. But tidings out of the east and out of the north shall trouble him: therefore he shall go forth with great fury to destroy, and utterly to make away many. And he shall plant the tabernacles of his palace between the seas in the glorious holy mountain; yet he shall come to his end, and none shall help him."
You can read more about this in this article: Alignment of Nations in the Latter Days