France's EU presidency: Macron calls for European 'collective security' pact, dialogue with Russia
Issued on: 19/01/2022 – 09:42 Modified: 19/01/2022 – 11:18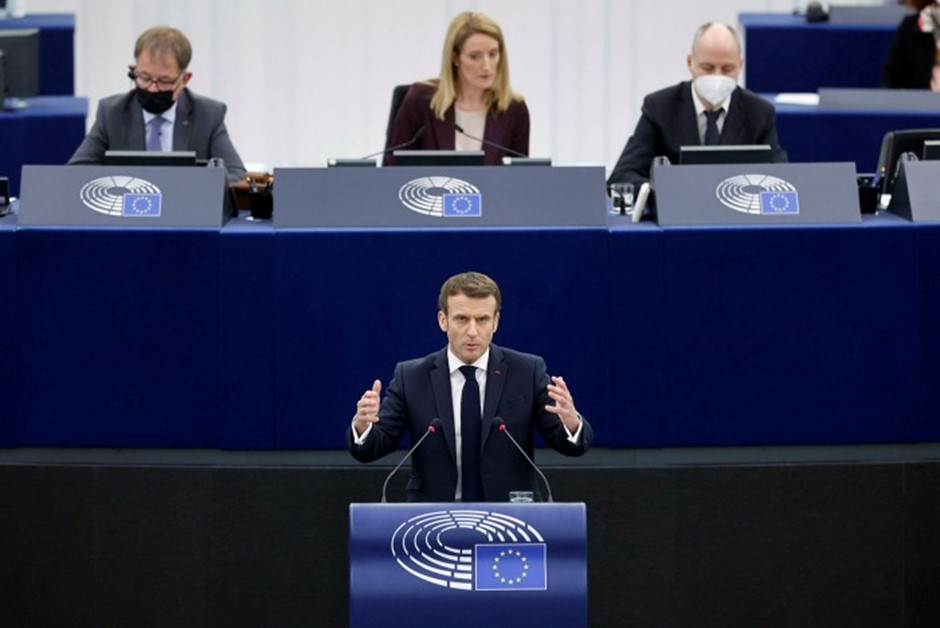 France's President Emmanuel Macron addresses a plenary session at the European Parliament in Strasbourg, on January 19, 2022 © Bertrand Guay, AFP
French President Emmanuel Macron urged Europe to invest in its own collective security framework in the face of Russian military moves on the bloc's doorstep. He also called for a "frank" EU dialogue with Russia in his address to the European Parliament on Wednesday at the start of France's six-month rotating presidency of the European Council. 
Macron said Europeans needed to build their own collective security pact and re-arm themselves after Russia prompted fears of a Ukraine invasion with a significant troop buildup on the border. 
"Europe needs to finally build its own collective security framework on our continent," he told lawmakers in Strasbourg in eastern France.
"Security on our continent requires strategic rearmament," he said, adding that "frank and demanding" talks with Russia were also required.
At the heart of the framework would be principles agreed with Russia 30 years ago, Macron said – including rejecting the use of force or coercion, giving states the "choice to accede to alliances or bodies that they wish to" and the "rejection of spheres of influence".
"We, in Europe, need to stand up for these inherent rights," Macron said.
The EU was not involved in direct talks between the US and Moscow last week, which were aimed at soothing tensions caused by Russia's buildup of tens of thousands of troops on its border with Ukraine.
European defence is primarily assured by the US-led NATO military alliance, of which most EU states are members.
A proponent of the EU having its own "strategic autonomy" in defence, Macron added that the bloc must bring itself to a position to make sure "it can be respected", including by making sure it is not too dependent on Russia for its energy supplies.
---
This could well be what we have been waiting for a move within the EU that moves them into a political Alignment with Russia in fulfillment of Bible Prophecy spoken some 3,000 years ago. Bible Prophecy reveals that the EU will become a SUPERSTATE with a dominant FEDERAL GOVERNMENT described in the Bible as a Beast System due to its amalgamation of different countries and peoples into one State with one Voice and their own ARMY.  BUT ALONG WITH THIS development RUSSIA WILL BECOME INVOLVED WITH EUROPE AND IT'S EU ARMY.  WHY? BECAUSE BIBLE PROPHECY SAYS THAT RUSSIA WILL BECOME A "GUARD" UNTO EUROPE (Ezekiel 38:7).  So how will this unfold, well America and its future political moves with Europe will have a lot to do with how this happens.  We would expect America's relationship with Europe to weaken and Russia's to become increasingly stronger.
So WATCH this development as it is a sure sign that we are living in the last days before Christ's Return.
This EU SUPERSTATE will along with Russia enter into a final conflict with Israel and the Middle East.  Germany is the key country in what Bible Prophecy refers to as the land of "Magog".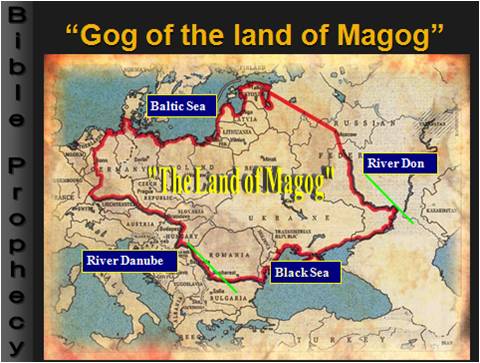 They are spoken of militarily as the "King of the North".  Together the Bible says that Russia and the EU will invade the Middle East in the Last Days.  So Bible Students expect to see Germany and France taking a greater role in leading Europe.  It is also interesting to see Germany taking greater control of a continent they tried to take by war and failed.
Yet again we see in Todays News Headlines words that show how the Nations are fulfilling the latter day alignment of Nations as Prophesied by the Bible.
See this article to learn more about this and the latter day prophecies of the Bible.
See this article for more on this subject: WHAT IS NEXT FOR EUROPE