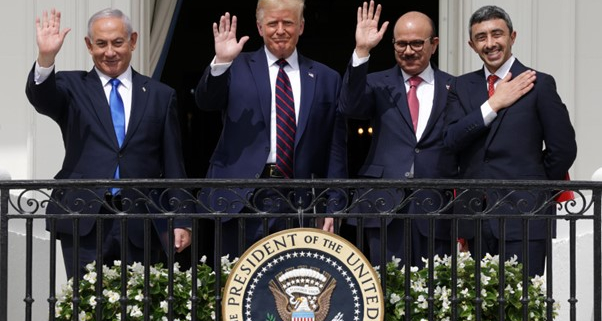 Abraham Accords Israel carves new influence in regional peace
Israel has carved out a new depth of influence in the Eastern Mediterranean through the Abraham Accords.
By SETH J. FRANTZMAN    Published: JUNE 12, 2022 10:30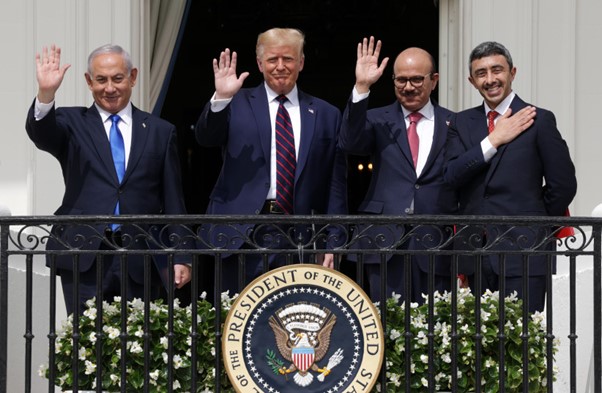 FROM L: Prime minister Benjamin Netanyahu, US president Donald Trump, Bahraini Foreign Affairs Minister Abdullatif bin Rashid Al Zayani and UAE Foreign Affairs Minister Abdullah bin Zayed bin Sultan Al Nahyan wave after the Abraham Accords signing ceremony, at the White House, September 15, 2020.  (photo credit: Alex Wong/Getty Images)
Israel and Saudi Arabia could be moving toward closer ties, as the two-year anniversary of the Abraham Accords approaches. This is an important development because it shows that the legacy and fruit of the accords are continuing to grow.
However, at the same time, there are many challenges in the region. Iran and its proxies are on the march, holding countries hostage, such as Lebanon. That means Israel can't even come up with a maritime boundary with its northern neighbor, even with the US backing the mediation. Israel's coalition government chaos and tensions with the Palestinians also threaten to do some harm to Israel-Arab relations.
In early July 2020, during the pandemic, the first hints of Israel-Gulf ties began to show themselves. These hints had been around for a while, as commentators and experts noted that Israel, the UAE and Bahrain had shared interests. There was also talk of how Israel and Saudi Arabia shared some views in the region.
This historic move by the Gulf was part of a multi-decade process. Israel had some relations with Gulf countries in the 1990s. In addition, Saudi Arabia floated a peace proposal in the early 2000s. However, it stipulated that the Jewish state would have to withdraw from the West Bank in order to achieve peace.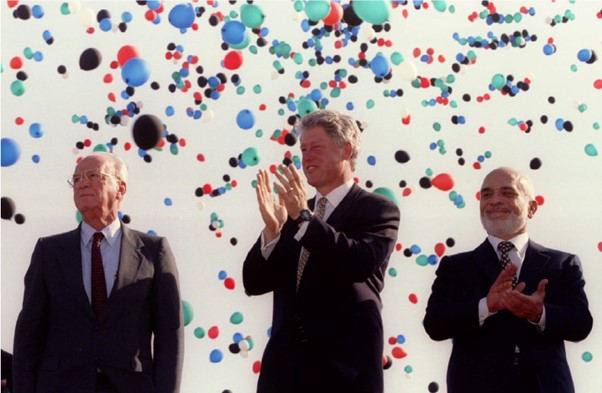 BACK ON the right track: US president Bill Clinton applauds while flanked by prime minister Yitzhak Rabin (L) and Jordan's King Hussein, at the close of the Israel-Jordan peace treaty signing ceremony, in Washington, October 26, 1994. (credit: REUTERS)
What changed?
What changed was that movement toward peace became possible due to the Trump administration's push for a peace deal, and the UAE and Bahrain deciding to move forward. Bahrain would have been the first to make peace, but the small country needed backing. The UAE had an independent foreign policy and was able to move the ball to the peace end zone.
Another context of this was the fact that Israel hadn't achieved new peace deals since the 1990s. Back in the '80s and '90s, there was a move toward peace by Egypt and then Jordan. In addition, there was similar movement by Tunisia, Morocco and some other states. 
---
This has been an ongoing development since the efforts of former President Donald Trump to bring about Peace in the Middle East.  This is not surprising to Bible Students as we fully expect to see this development based on Bible Prophecy that has foretold the alignment of Nations in the "latter days".  The Bible describes a King of the North and a King of the South Geo-political Alignment of Nations in the last days prior to the last battle of mankind and the intervention of Christ to established God's Kingdom on Earth Forever.  We read of this in Daniel Chapter 11: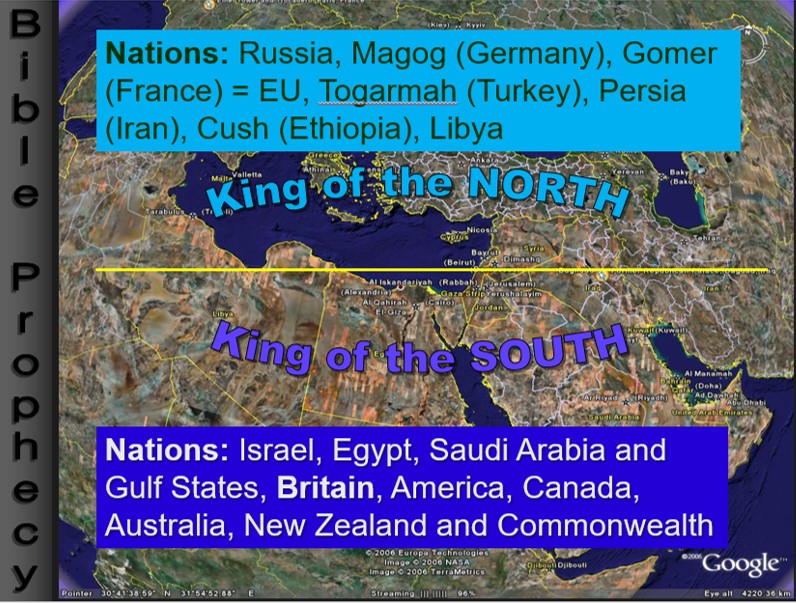 "And at the time of the end shall the king of the south push at him: and the king of the north shall come against him like a whirlwind, with chariots, and with horsemen, and with many ships; and he shall enter into the countries, and shall overflow and pass over. He shall enter also into the glorious land, and many countries shall be overthrown: but these shall escape out of his hand, even Edom, and Moab, and the chief of the children of Ammon. He shall stretch forth his hand also upon the countries: and the land of Egypt shall not escape. But he shall have power over the treasures of gold and of silver, and over all the precious things of Egypt: and the Libyans and the Ethiopians shall be at his steps. But tidings out of the east and out of the north shall trouble him: therefore he shall go forth with great fury to destroy, and utterly to make away many. And he shall plant the tabernacles of his palace between the seas in the glorious holy mountain; yet he shall come to his end, and none shall help him."
You can read more about this in this article: Alignment of Nations in the Latter Days