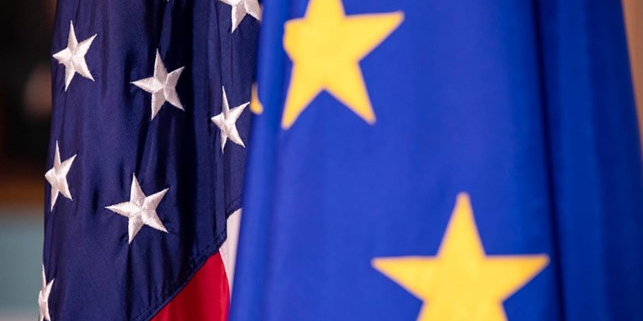 Europe's US Anxiety
The Continent is right to feel uneasy about the direction of American trade and foreign economic policy.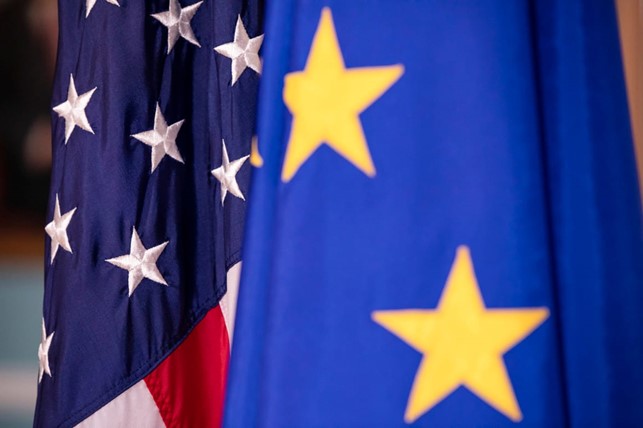 The challenges we now face can only be met if the U.S. works with its allies and partners in Europe and Asia | Samuel Corum/Getty Images
Published: NOVEMBER 7, 2022 4:00 AM CETBY IVO DAALDER
Ivo Daalder, former U.S. ambassador to NATO, is president of the Chicago Council on Global Affairs and host of the weekly podcast "World Review with Ivo Daalder."
While spending the past week in Brussels, Berlin and London, meeting with European Union, NATO and other government officials, I was struck by a pervasive anxiety regarding the United States, particularly if polls predicting a Republican win in the midterm elections prove accurate.  
Across the board, I heard two concerns: One was focused on how Washington's growing attempt to decouple from China and tackle climate change was leading to a new protectionism — with fresh subsidies for U.S.-produced electric vehicles (EV) and batteries, and new constraints on semiconductors topping the list. The other concerned the growing fear that a Republican Congress could end critical U.S. support for Ukraine. 
Europeans are right to feel uneasy about the direction of U.S. trade and foreign economic policy.
For all its embrace of allies and partners, President Joe Biden's administration hasn't done nearly enough to restore a sense of balance in its economic relations with allies in Europe and Asia. The U.S.-EU Trade and Technology Council is little more than a talking shop, with one top EU official asking, "Where's the beef?" And the Indo-Pacific Economic Framework has little to show for itself. 
Meanwhile, recent U.S. actions now point to a return to the unilateralism and protectionism characteristic of the previous administration of former President Donald Trump. Many in Europe had initially welcomed the renewed U.S. commitment to fighting climate change, but they now worry a fight that's meant to be global in nature is pitting U.S. industrial policy and concerns over China, against the very allies and partners Washington needs to succeed. 
---
Yet another article that highlights a growing Anxiety in Europe about the United States of America.  The Bible says that at the time of the end Europe and America will be on opposing world political outlooks.   So, there must be a break down in the past relationship between Europe
and America for Europe to move into the sphere of a new relationship with Russia as the Bible Predicts and has done so for over 2500yrs in Bible Prophecy that is continuing to be played out in Current World Events.   This article highlights yet again the fulfilment of Bible Prophecy spoken 2500 years ago.  The Bible reveals that The EU will become a SUPERSTATE with a dominant FEDERAL GOVERNMENT described in the Bible as a Beast System due to its amalgamation of different countries and peoples into one State with one Voice.  Along with this development we expect to see Russia become more involved in Europe with links to a combined army, yes NATO will come to an end and Russia will end up militarily linked to this EU ARMY.  But Russia will never join the EU as Putin will never give up Russia's sovereignty.
So WATCH this development as it is a sure sign that we are living in the last days before Christ's Return.  
This EU SUPERSTATE will along with Russia enter into a final conflict with Israel and the Middle East.  Germany is the key country in what Bible Prophecy refers to as the land of "Magog".
They are spoken of militarily as the "King of the North".  Together the Bible says that Russia and the EU will invade the Middle East in the Last Days.  So Bible Students expect to see Germany and France taking a greater role in leading Europe.  It is also interesting to see Germany taking greater control of a continent they tried to take by war and failed.
Yet again we see in Todays News Headlines words that show how the Nations are fulfilling the latter day alignment of Nations as Prophesied by the Bible. 
See this article to learn more about this and the latter day prophecies of the Bible.
See this article for more on this subject: WHAT IS NEXT FOR EUROPE