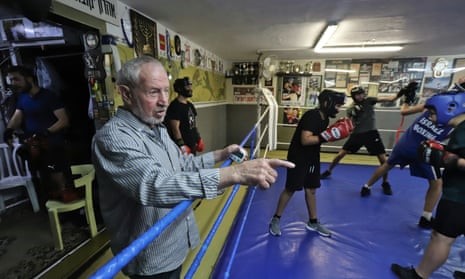 Driven by fear Ukrainians and Russians with Jewish roots flee to Israel
A new wave of Ukrainian Jews and around one in eight Russian Jews has 'made aliyah', or emigrated, to Israel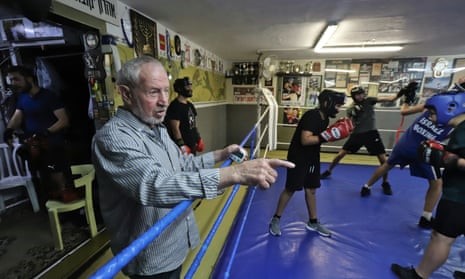 Uzbekistan-born Gershon Luxemburg runs the Jerusalem boxing club where both Jews and Arabs train. Photograph: Quique Kierszenbaum/The Observer
Bethan McKernan and Quique Kierszenbaum in Jerusalem
Sun 16 Oct 2022 11.00 BST
When Russia invaded Ukraine in February, Israel prepared for a new wave of immigration from the former Soviet state. About 13,000 Ukrainians with Jewish heritage have made aliyah, or emigrated, since then. Unexpectedly, double that have come from Russia, meaning around one in eight Russian Jews have left the country.
Since Vladimir Putin's mobilisation announcement in September, their numbers are growing. Last week, Alla Pugacheva, the queen of Soviet pop, reiterated her criticism of the war and announced she had come to Israel with her husband, who has Jewish roots.
Mikhael, from Moscow, trains at the Jerusalem club alongside other émigrés. Photograph: Quique Kierszenbaum/The Observer
Mikhael, who has been coming to Grisha's gym for the last two years, was born and raised in Moscow. Working in the tech industry in Israel, he now finds himself unable to visit his mother and sister, who still live in the Russian capital.
"There's no way I can go home now. I decided to make aliyah and I am happy here. I did my service in the Israeli army. But in Russia it's not the same. I do not want to be part of that," the 33-year-old said.
Israel's law of return – much reviled by Palestinians, to whom it does not apply – gives people born Jewish, converts, spouses of Jewish people and those with Jewish parents or grandparents the right to move to the country and acquire Israeli citizenship.
Since 1950, Israel has seen several waves of aliyah immigration from countries including Sudan, Ethiopia and Yemen, as well as an influx of more than 1 million people after the collapse of the Soviet Union in 1989.
For Ukrainian-born Knesset member Yuli Edelstein, a prominent refusenik who spent three years in a Siberian penal colony, there is a sense that history is repeating itself.
"Danger has been part of the Jewish experience in Russia for generations. No one will ever forget that," he said.
"When I left Russia I was very young and knew very little about my Jewish roots and Israel. But I had a destination. This time, people are leaving in a rush – it's driven by fear."
---
This is an interesting development as God has long said he would cause the Jewish people to return to their ancient homeland prior to Christ's Return.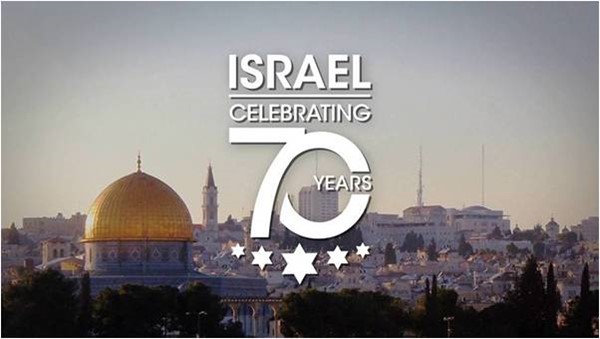 No nation under heaven has had more reason to celebrate. The Jewish people have survived millennia of diaspora. They have survived persecution from pagans, Christians, and Muslim nations. The arose out of the ashes of the holocaust, the pogroms of Russia and the persecution in Islamic countries to become a nation once again. This is a direct fulfillment of the words of Jeremiah:
"Therefore, fear thou not, O my servant Jacob, saith the LORD; Neither be dismayed, O Israel: For, lo, I will save thee from afar, And thy seed from the land of their captivity; And Jacob shall return, And shall be in rest, and be quiet, And none shall make him afraid. For I am with thee, saith the LORD, to save thee: Though I make a full end of all nations whither I have scattered thee, Yet will I not make a full end of thee: But I will correct thee in measure,  And will not leave thee altogether unpunished." (Jeremiah 30:10–11)
Israel at 70 Years continues to thrive see this article for more on this: Israel's Next 70 Years Will Shake the World