Finland and Sweden formally submit NATO membership applications
May 18, 20223:07 AM ET  THE ASSOCIATED PRESS
President of Finland Sauli Niinisto, left, and Swedish Prime Minister Magdalena Andersson attend a joint news conference in Stockholm, Tuesday May 17, 2022.
Anders Wiklund/AP
BRUSSELS — NATO Secretary-General Jens Stoltenberg said Wednesday that Finland, Sweden have officially applied to join the world's biggest military alliance, a move driven by security concerns over Russia's war in Ukraine.
"I warmly welcome the requests by Finland and Sweden to join NATO. You are our closest partners," Stoltenberg told reporters after a receiving their application letters from the two Nordic countries' ambassadors.
---
An unexpected development for Putin who went to war with Ukraine to stop them from joining NATO.  So NATO will become an even bigger issue for Russia and Europe if they are to co-exist peacefully.  This is yet another sign that the NATO alliance is under political ttheat between Russia and Europe.  If President Emmanual Macron wants to bring Russia back to the negotiating table and begin dialogue on some form of a Security Pact with Russia, NATO will be issue for sure even more so now. 
The Bible has long revealed that Russia and an EU Army will enter into a final conflict with Israel and the Middle East.  Germany is the key country in what Bible Prophecy refers to as the land of "Magog".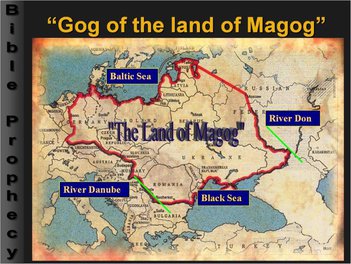 They are spoken of militarily as the "King of the North".  Together the Bible says that Russia and the EU will invade the Middle East in the Last Days.  So Bible Students expect to see Germany and France taking a greater role in leading Europe.  It is also interesting to see Germany taking greater control of a continent they tried to take by war and failed.
Yet again we see in Todays News Headlines words that show how the Nations are fulfilling the latter day alignment of Nations as Prophesied by the Bible. 
See this article to learn more about this and the latter day prophecies of the Bible.
See this article for more on this subject: WHAT IS NEXT FOR EUROPE
https://truebibleteaching.com/wp-content/uploads/2022/05/Finland-and-Sweden-join-NATO.jpg
1411
1880
Steve
https://truebibleteaching.com/wp-content/uploads/2022/01/TBT-logo-with-tag-line-300x66.png
Steve
2022-05-20 14:12:21
2022-10-18 12:02:55
Finland and Sweden to join NATO